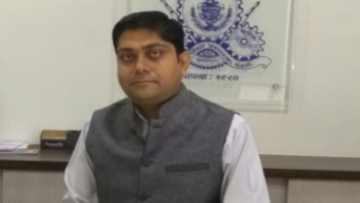 From Principal's desk
Dear Students RMDCOP is always the prime runner for quality. As a Principal and as a representative of this great institution, I am humbled by the success that I see around me in the campus; the curricular, co-curricular and extracurricular achievements of our students, the professional attainments of our faculty; – all these lead to a narrative that stirs hope and anchors promise. Our focus is to touch the top levels but remain grounded to the basic core levels of education & stands out as a shining example of success personified. Educational campuses have long life span so as to nurture generation of learners. These offer phenomenal spaces both physical and emotional for the students to create comfort zones of learning. This institute is consciously aware of these influences. I am sure that the students of this institute will definitely achieve the goal and become a successful pharmacist. My good wishes to all for the same.
-Mr. S. A. Fegade Principal, RMDCOP.